| | |
| --- | --- |
| | STANDARD AIR-FLOW HIGH-EFFICIENCY AIR FILTERS |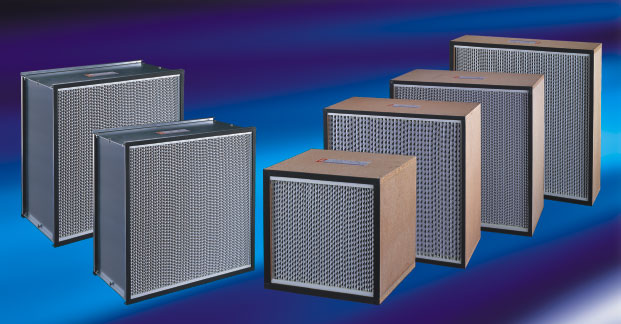 D.O.P (03£gm) 99.97% 99.99%

The TA Filters are the standards that have first been developed in the beginning. Filtration efficiency is DOP tested at 0.03 £gm. Their filtration efficiency can reach over 99.97%, so it is also called "Absolute Filters."

They are widely used in the following industries, namely, the electronics, medical and pharmaceutical, food, clean rooms, germ-free rooms, air conditioning cases, etc., so that they are our indispensable last defense for keeping the cleanliness in the clean rooms.
---
| | |
| --- | --- |
| | MEDIUM-EFFICIENCY AIR FILTERS |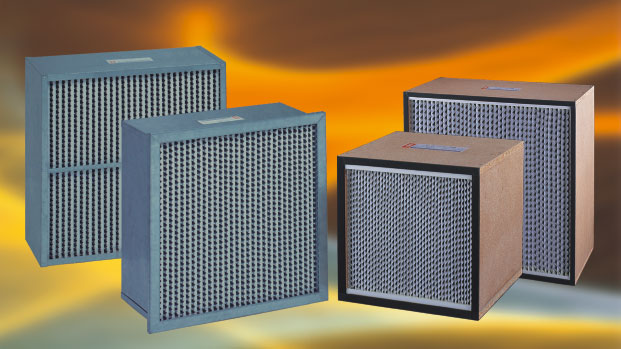 TB air filter
The filter features high dust-collecting efficiency and money-saving, especially suitable for previous treatment of the air-conditioning and HEPA filter in electronic industry, hospital, manufacturing and office building, those which in need of highly fresh air.

After all, the filter frame is available with plane, single convex-side, dual convex-side, lower spot welded net and dual side, can be customized at request. The material is made of glass fiber parted by aluminum, with airtight joint between filter paper and brace. The durable and compact filter can collect mass dust with characteristic of low pressure loss, simple replacement, mass blast volume, cost-effectiveness and labor-saving.
---
| | |
| --- | --- |
| | HIGH AIR-FLOW HIGH-EFFICIENCY AIR FILTERS |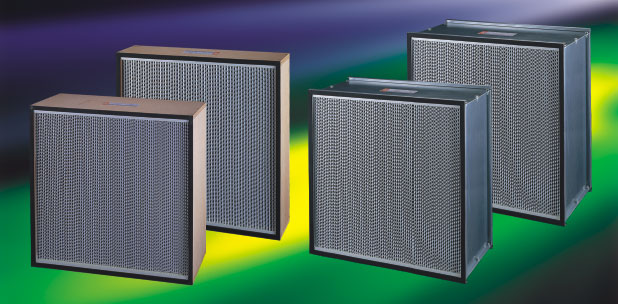 D.O.P (03£gm) 99.97% 99.99%
The TC filters are called high air-flow filters, which mean that, given the same size and air flow as that of the standard filters, if filter materials extending a larger area is used, the filter life and air volume is 1.6 times the general standard air-flow filters. Hence, they are called "high-efficiency air-flow" filters.

Their properties are as follows: long filter life, low pressure loss, lower replacement frequency, noise reduction for using the equipment, and over 99.97% filtration efficiency (DOP tested at 0.3 £gm.) Suitable for the front-end treatment of air conditioning cases, clean rooms, and germ-free rooms.
---
| | |
| --- | --- |
| | PRE-FILTERS, MEDIUM FILTERS, & HIGH-EFFICIENCY FILTERS FOR AIR COMPRESSORS |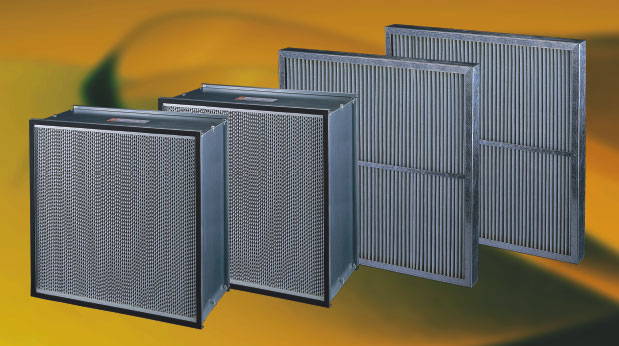 The TD Medium High-Efficiency Filters have been developed for large-scale industrially used air compressors.
Filter materials are combined from waterproof filter glass and wave aluminum-frame materials, characterized in having a great tension and toughness, capable of resisting the passage of strong winds, and preventing the filter materials from being broken.
Filtration efficiency can be 99.97% (DOP tested at 0.03 £gm.)

Frame materials are zinc-plated steel boards or aluminum alloys. Frames should be strong enough to support the filter materials. At a length of 25mm to the entrance of the two sides of the frames are inlaid with concave edges, so as to fix the brackets. The convex edge of the external bracket in the interior should be pasted with sponges at a thickness of more than 1 mm, so that these filters should be capable of preventing air leak.

The TE filters are the front-end filters for air compressors with 98% filtration efficiency (DOP tested at a length of more than 10 £gm.)
---
| | |
| --- | --- |
| | HIGH-EFFICIENCY MINI PLEATED FILTERS |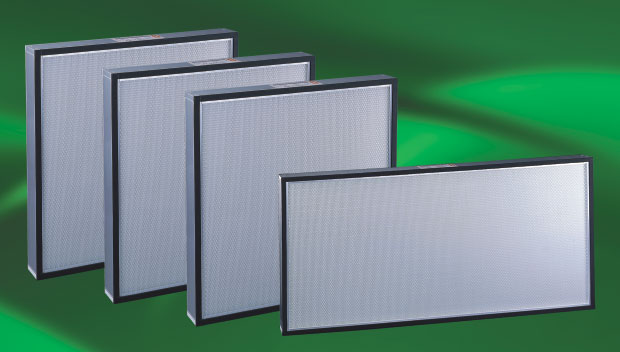 D.O. P. Tested (99.99% and 99.97% at 0.3 £gm)
Characteristics:
1. low pressure loss (extended air flow-type)
2. mini pleated thin filters (at a thickness of 70mm)
---
| | |
| --- | --- |
| | HIGH TEMPERATURE HEPA FILTERS |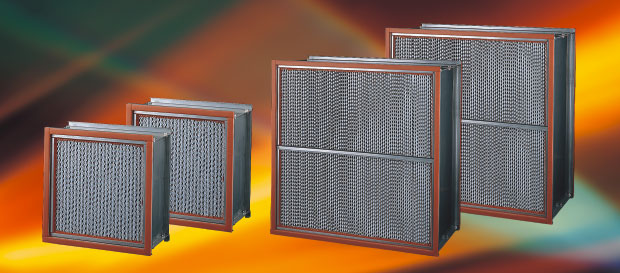 D.O.P (03£gm) 99.97% 99.99%
The TF High-Temperature Filters: These filters are used in special sites, such as radioactive refuse incinerators, final exhaust exit (of nuclear plants) drying equipment for hot air, dust-free ovens, dust-free high-temperature produc- tion lines, etc.

Their external structure is made of stainless steel and special fiberglass. Their air tightness is achieved by sealing the frame and filter materials completely together by means of special sealants. Moreover, they can be used on a long- term basis under high temperature. Their filtration efficiency is 99.97% (DOP test at 0.3 £gm.)
---
| | |
| --- | --- |
| | MEDIUM- AND HIGH-EFFICIENCY BAG-TYPE AIR FILTERS |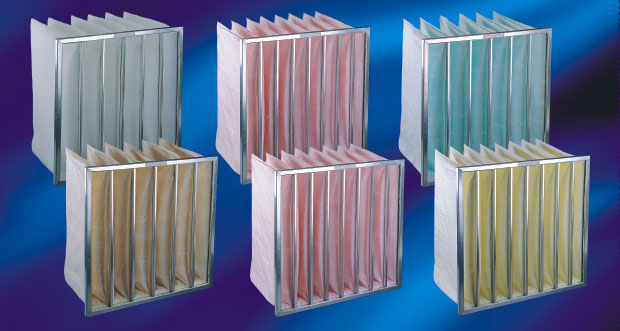 Air-Sealed Pore-Free Bag-Type Air Filter, the Taiwanese Utility Model Patent No. 166658,
the Chinese Utility Model Patent No. 419911, and the Thai Utility Model Patent No. 2522 Awarded
The filter material featured of low pressure loss, high efficiency, long duration and saving is made of fine glass fiber by high-tech equipment. The options of dust purification of ASHRAE 45%, 65%, 85% , 95% provide at request. Applicable to fore filter of HEPA FILTER
---
| | |
| --- | --- |
| | BOX-TYPE PLEATED AIR FILTER PRODUCT LINES |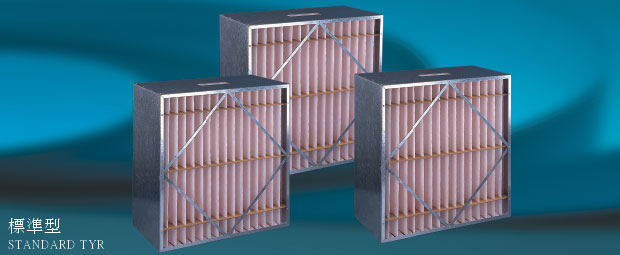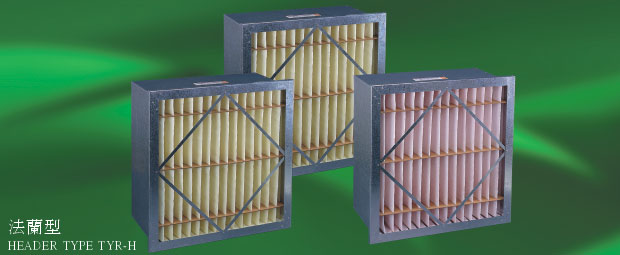 (1)TYR Product Introduction
This precise TYR air filter is designed to meet the requirement for diversity of air conditioning systems nowadays. The
TYR series is widely applied in the following industries, namely, hospitals, pharmaceutical, electronic, food, office
buildings, industrial facilities, and any place that requires clean air. Moreover, the TYR air filters not only prevent people
from air pollution, but also guarantee that precision instruments can be continuously used, thereby increasing the
productivity and product quality of the industries.

(2) TYR Filter Introduction
The TYR filter is available in two types, namely, super-precision fiberglass, and synthetic fibers. Its average filtration
efficiency is available in four types, namely, 45%, 65%, 85%, and 95%. The different filtration efficiency is marked by
color. Moreover, it has the lowest pressure loss. When the air capacity is subject to changes, its continuous resistance
prolongs the filter life.

(3) TYR The TYR Frames
The TYR series is available in two frames, namely, the Standard TYR frame (shortly called the plane type)
and the Header Type, the TYR-H, (shortly called the convex type.) It is characterized in saving the space of air conditioning case, and specially designed to meet the different requirements of different air conditioning equipment and sites.
Its closely sealed frame is made of galvanized steel board, so it is firm and durable. To enhance the protection of this frame and the pleated filter materials, its upper and lower air-conditioning sides are added with galvanized steel board diagonally supporting rods, so as to make the filter firmer.
---
| | |
| --- | --- |
| | ALL-ALUMINUM & ALL-STAINLESS AIR FILTERS |

Metal filter is an extended aluminum foil net or stainless steel woven net pressed to be wavy cross-laminated. The filter admits the central object to generate static high efficiency air purification for low resistance to airstream. Either aluminum filter net or stainless steel is safe, firm, washable and high-temp. resistant. Long term consumption can reduce net cost.
---
| | |
| --- | --- |
| | PE.PP NYLON SPONGE ACTIVE CARBON AIR FILTERS |

Metal Frame + PE, PP Nylon Filter Nets
TY-A1
Metal frame, installed with PE, PP nylon filter inside, with an exterior metal frame and internal galvanized wires 8#; PE and
PP nylon filter available in two types, namely, single layer and dual layers; ultrasonic welded set.
TY-A2
Made of galvanized wire & stainless steel wire 8#; PE, PP nylon filter available in two types, namely, single layer and dual layers;
the edge is sewed with black plastic leather for sturdiness and aesthetics.
Purposes: air-conditioning case, box machinery, interior ventilator, air outlet, etc.
Features: washable, convenient, inexpensive, and good appearance

Metal Frame + Sponge Filter
Frame Materials: Aluminum frames, galvanized frames, stainless steel frames.
TY-B1
Replaceable: one layer of metal net, one layer of sponge, galvanized wires 8#, W reinforced.
TY-B2
Stationary: installed with two layers of rhombus nets and one layer of sponge inside.
Features: washable, replaceable, convenient, inexpensive, good appearance, and reusable.

Active Carbon Air Filters
TY-CI
Frame Materials: galvanized board or stainless steel board added with two layers of round-hole net welded
together.
Interior Material: grain type, cartridge type active carbon, to be used after filling up.
TY-C2
Frame Material: galvanized board or stainless steel board added with two layers of rhombus net, installed with
active carbon and one layer of non-woven fabric for a 3-in-1 wave-like combination.
Purposes: hospitals, pharmaceutical plants, chemical plants, plastic plants, name plates, printing, etc.
Features: capable of effectively absorbing odors to purify the filtered air quality.
---
| | |
| --- | --- |
| | NON-WOVEN AIR FILTERS |
Fabric uniform density is made of special synthetic, a multilateral high-gas permeable material, which is low pressure loss for comprehensive application to thick dust filter of air-conditioning. To bring high efficiency, convenience and cost-effectiveness to the customers, the filter can be washed and reused. The filter includes into detachable type, replaceable type, wavy type, stationary type, strip type and so on for selection. Thickness, size and specification can be custom-made according to the different fabric density.
---
| | |
| --- | --- |
| | PAPER FRAME PLEATED AIR FILTERS |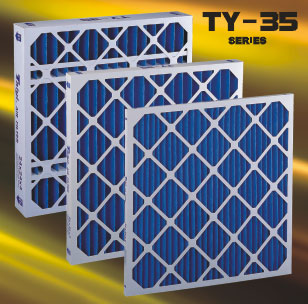 TY-35 series is an extended initial effective air filter, mainly applied to fore filter of central air conditioning or medium efficiency filter. The TY-35 thick dust filter which rarely needs system modification is designed for large-area such as most commercial and industrial buildings. Server makes TY-35 suitable for any place as its original strength allows of simple operation. No break, torsion or bend occurs when in use normally. The all-round product is designed for any place.
---
| | |
| --- | --- |
| | PAPER FRAME PLEATED ACTIVE CARBON AIR FILTERS |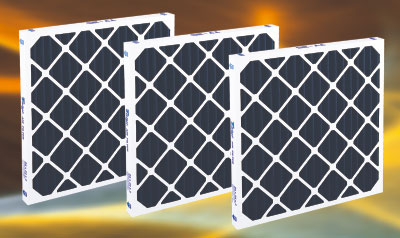 Taiyi active carbon
Taiyi active carbon has been designed to improve performance for odor control applications as well as particulate removal.
Taiyi active carbon utilizes maximum surface area for increased odor adsorption. As air passes through the filter, dust is picked up by the synthetic media and odors are controlled by the activated carbon. With each pass, the air becomes increasingly purer.
Taiyi active carbon design creates a much lower initial resistance compared to the granular filters giving energy savings.
To facilitate easy replacement of existing HVAC filters, Taiyi active carbon is available in all standard sizes of 1,2 and 4".